Conrad Wilde 12th Annual Encaustic Invitational
Reception Saturday March 4, 2017
6 to 9 pm
Conrad Wilde Gallery
101 West 6th Street
Tucson, AZ
---
School of Visual Arts, NYC, Summer Residency in Painting
Now in its fourth decade, this internationally renowned program offers artists an opportunity to work intensively in a private studio and receive individual critiques from faculty selected for their diversity, professional achievement and critical engagement. Artists are supported in their painting, drawing, printmaking, installation and mixed-media work, and are encouraged to push their practice to the next level, aesthetically and conceptually. Attention is given to contextualizing resident artists' work within contemporary interdisciplinary discourse.

---
Archivie Scarves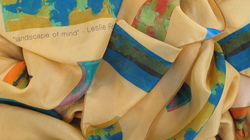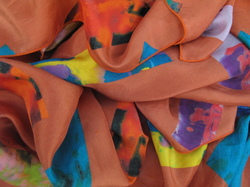 Our first artist's collaboration is complete!
Here we visit Leslie Ford for an afternoon in her influential studio.